How long, O Lord? Will You forget me forever?
How long will You hide Your face from me?
How long shall I take counsel in my soul,
Having sorrow in my heart daily?
How long will my enemy be exalted over me? —Psalm 13:1-2
The ups and downs of life; one of the many ill affects of sin. As someone who loves my life and adores my family I have intense guilt when life overwhelms me and I feel down for no real reason other than life is sometimes overwhelming.
Most of us have heard the numerous conversations and sermons about how the world has been desensitized to the pain and hurting all around us. Most of us have at least some affects of this in our lives. Surely not all things that break the heart of God break our heart. That being said, I find myself being one that is deeply affected by the hurting world around me. My heart is greatly troubled for the devastation in the south, I find myself in great distress when I see or hear of hurting children, and most of all I cry often for the ones I love that don't know the greatness of our Living God. All of these things add a great sense of guilt when the every day life that I have been so greatly blessed with brings me to tears and I feel like giving up.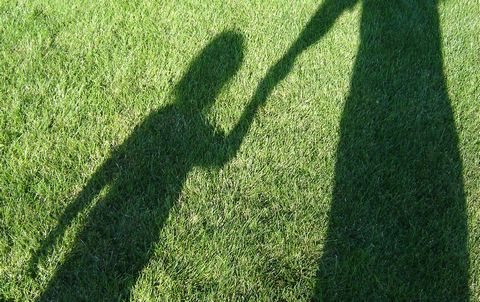 Do not sorrow, for the joy of the LORD is your strength."
I know I cannot be the only Mother who feels guilt when feeling down about every day life, which is why I wanted to share two verses that has given me much comfort... proverbs 16:9 and Psalm 32:8
In their hearts humans plan their course,
but the LORD establishes their steps. Proverbs 16:9
I will instruct you and teach you in the way you should go;
I will counsel you with my loving eye on you. Psalm 32:8
These verses are a great comfort, they tell us that God cares about each step we take. Even though we may have a life that is wonderful and we love it, it is okay to cry out to God and ask for strength when life overwhelms us.
Feeling overwhelmed today? Tired? Discouraged? Is it just "one of those days" for no particular reason?
Hold on to these great words of comfort that our mighty God has given us and hold strong to Him!
The LORD is my rock, my fortress and my deliverer; my God is my rock, in whom I take refuge. He is my shield and the horn of my salvation, my stronghold.
Psalm 18:2
Of David. The LORD is my light and my salvation--whom shall I fear? The LORD is the stronghold of my life--of whom shall I be afraid?
Psalm 27:1
Let Your unfailing love surround us, LORD for our hope is in You alone.
Psalm 33:22