Super easy and super yummy! My family loves this bread and it is so easy and a great recipe for a family on a time crunch. One of the greatest things about this recipe is the variation are endless! I recently whipped up a batch and had two loaves of cinnamon raisin bread for breakfast and two loaves of Garlic, cheddar, chive bread for dinners! And it took almost no time!
The Recipe
4 c. warm water
4 T. yeast
4 tsp.salt
7-8 cups white flour ( I use 7 with perfection)
1/2 c. sugar
1/4 c. vegetable oil (I use olive oil)
In large bowl dissolve yeast in 1 c. of the warm water.
Mix in rest of ingredients and let rest for 15 minutes.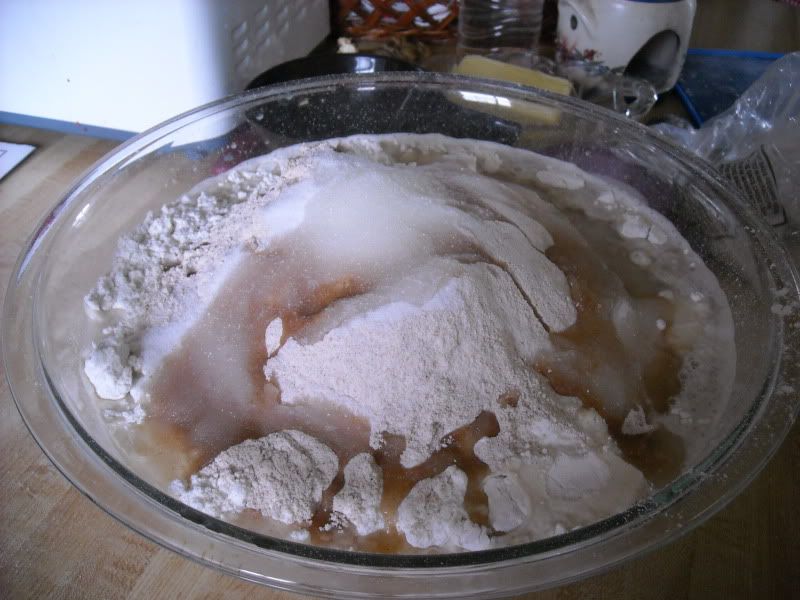 With a wooden spoon beat up pretty good for 2-3 minutes. ( dough will be "gooey".) This is when you add extras for variations.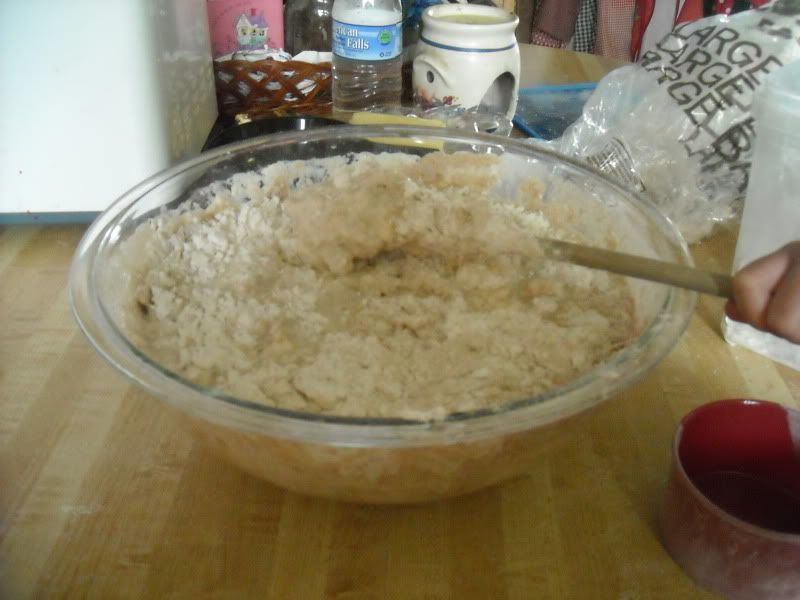 Divide dough into 4 well greased bread pans. I use a round stoneware pan sometimes too for a pretty round loaf. Don't worry about shaping, it shapes itself.
Let rest 30 minutes.
Bake in 400 degree oven for 25-30 minutes.
Remove from pan right away and let cool on wire racks.
Variations are endless with this recipe. All you do is at the end of mixing up with the wooden spoon you stir in your extra ingredients before adding them to their pan. I often divide and do 1 or 2 different types with each batch.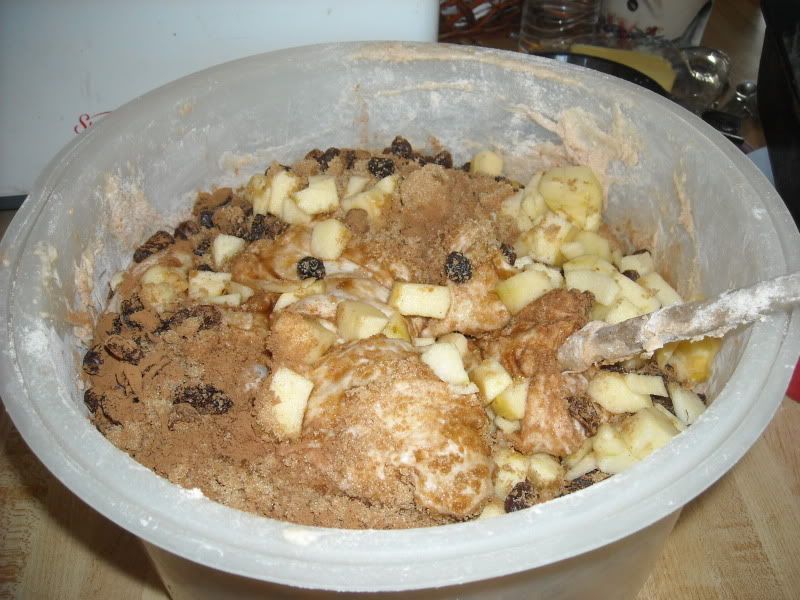 Some Ideas: Cinnamon, brown or white sugar, and raisins. Cheddar cheese, chives, parsley, and garlic salt ( great with a creamy soup). Chopped sun dried tomatoes, basil, oregano, and fresh chopped garlic (great with spaghetti). Dry Italian dressing packet. Ranch dressing packet, grated carrots.