Lily made these breakfast muffins all by herself, start to finish! We all enjoy a sweet bread at breakfast time that is quick and easy around here, hope your family will too!
The Recipe
2 eggs
1/2 c. oil ( I have tried apple sauce as a substitute here and it is one recipe I did not like the results with the sub)
1 c. sugar
1 tsp. salt
1 c. milk
3 c. flour
4 tsp. baking powder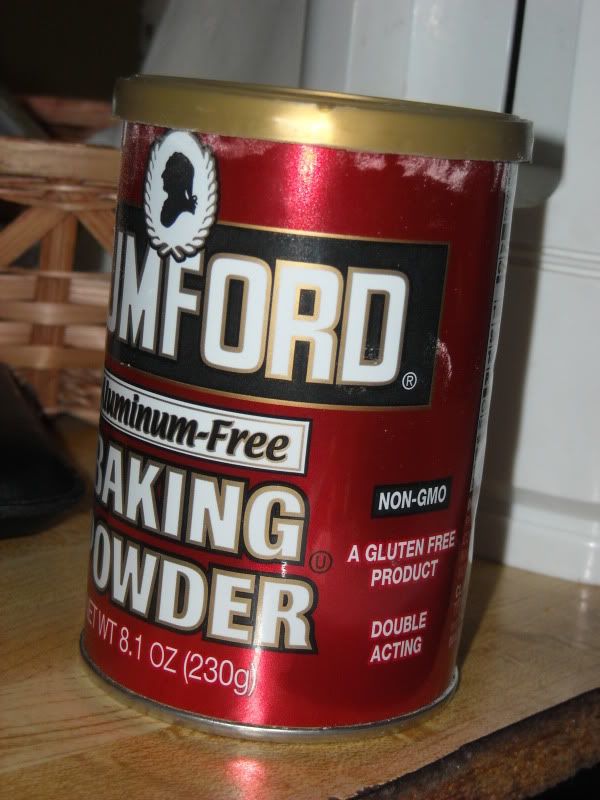 I use Rumford for that little "Non GMO" label
Beat eggs in large bowl. Add milk and oil , stir well. Add dry ingredients stir only until blended. Spoon into paper lined muffin cups. Bake at 400 for about 20 mins. Remove from pan right away and let cool.
Variations:
Blueberry muffins:
Gently fold in 3/4 c. canned, drained blueberries or two hand fulls fresh or frozen blueberries after you have mixed up batter. Bake as normal. You can also add slivered almonds... Yum!
Apple Cinnamon Muffins:
Grate up 1 apple
Tip: Quarter apples and peel skin out...
You will grate them down to the skin without grating skin.




Add apple and1/2 tsp. cinnamon to batter fold in gently. Put batter in pans ( Sometimes I use heavily greased bread pans for a breakfast bread). In a small bowl put in two hand fulls of brown sugar, a pinch more of cinnamon, and a hand full or two of slivered almonds. Mix up and sprinkle over batter. Bake as above.
Basically anything like fruit, nuts, chocolate, or whatever, you want to add to this is a good variation!!