My family loves these and it makes for a protein filled snack that the whole family can enjoy! Super fun treat!
The Recipe: Peanut Butter Granola Bars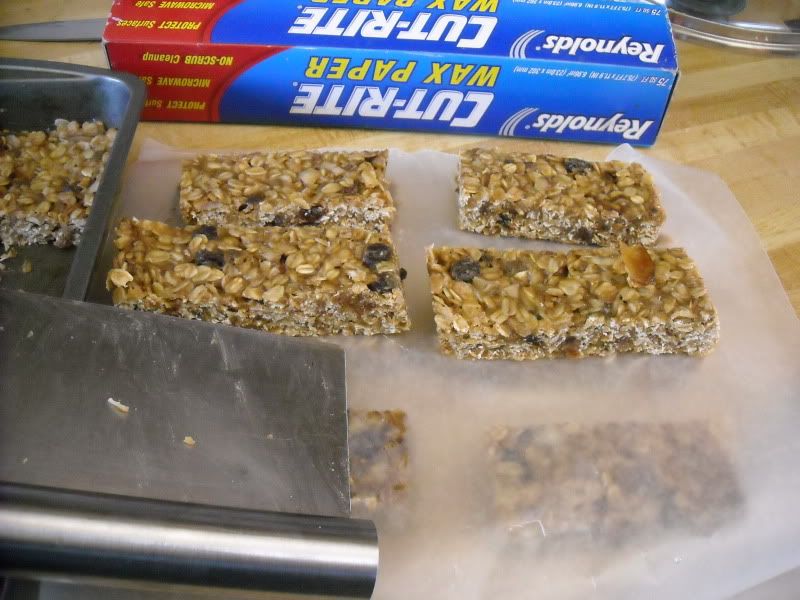 3 c. Granola
3 tablespoons butter
1/2 c. peanut butter
2 beaten eggs
1 teaspoon vanilla
May add other ingredients such as chocolate chips or dried fruit if it is not already in your granola.
Melt your PB and butter together. Remove from heat and add already beaten eggs to mixture using a wisk and stirring up quickly and vigorously so your eggs do not cook before they are mixed in really well with your peanut butter mixture. It will turn into a thick paste type mix. Stir in vanilla. Add granola and any optional ingredients you desire. Mix up until well coated. Spray 9x13 pan, VERY important step! Dump mixture into pan and press down until even all around. Refrigerate for at least 1 hour. cut into desired shapes and enjoy!
My children and husband LOVE these!
Variation: Add 1/2 cup of chocolate chips when melting butter and peanut butter for a chocolatey bar.