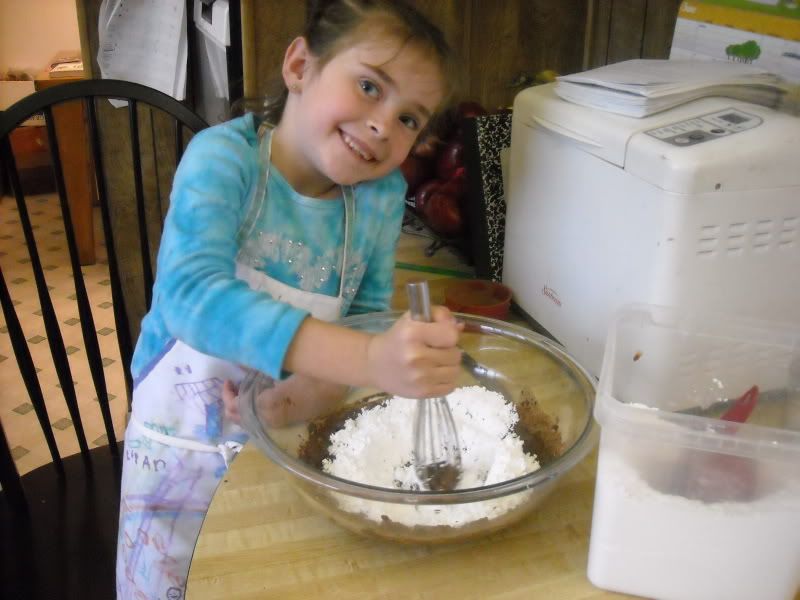 Super easy and super yummy! It really speaks for it's self.
What you'll need
1/4 c. butter, melted
1/3 c. cocoa powder
2-2 1/2 Tbs. milk
1/2 tsp. Vanilla
2-3 c. powdered sugar
How you do it
All you do is mix up the first 4 ingredients until well blended and then beat in powdered sugar 1 cup at a time to desired consistency. And Waah-Blam Chocolate frosting!
Even baby Ellie helped...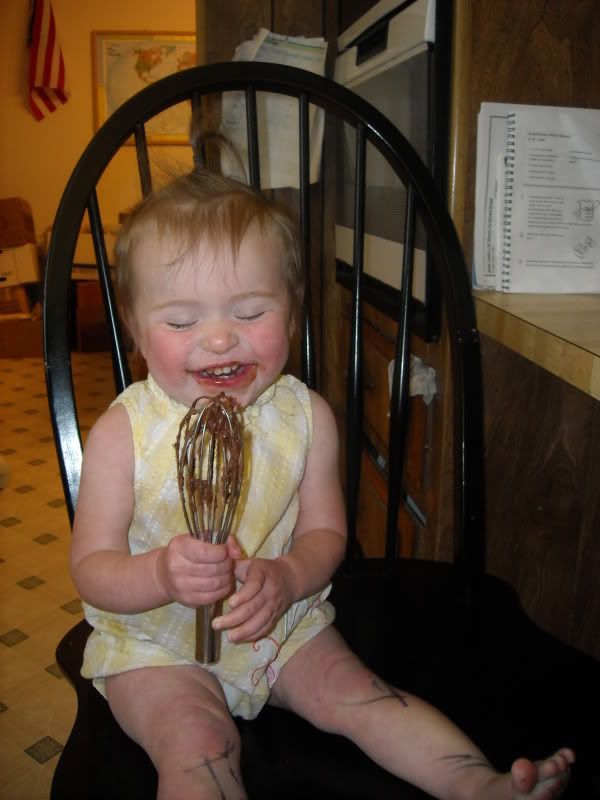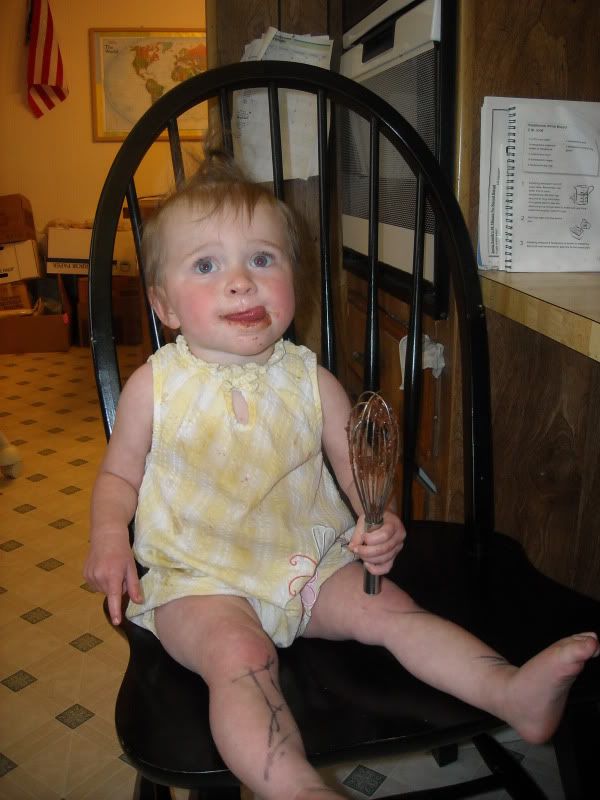 With the clean-up!